Interior Architecture Services in Florida: What Does This Entail?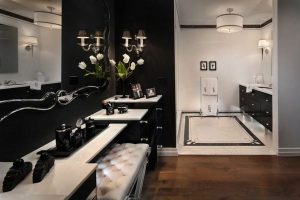 Interior architecture involves defining and refining of the inner spaces of the project to create a visual environment that is able to promote happiness and safety, meet with the clients vision, be aesthetically pleasing and functional too.
The Miklos Architecture team will use their knowledge of texture, color, day and night lighting, materials and patterns to carry out interior architectural services. The following aspects are focused on:
•Building structure
•Safety concerns
•Technical issues

With our interior architecture services you can integrate human aesthetic and ergonomic work / living space needs with the more technical demands of the space. We design interiors that bring our client's dreams to life without compromising on comfort, space and functionality.
Meet Your Interior Architectural Design before it comes to Life
Our top architect firm has access to the best computer software to create simulated interior spaces that can be reviewed and refined before building takes place. Interior architectural design services offered by our team rely on us being able to show you just how the interior space will look after completion. Our technical designers can assist with everything from layout of the space to the selecting of sustainable materials.
Interior Architecture design services include:
•Space planning design
•Selection of materials to use
•Computerised representation of the space
•Building finishes and fixtures
To learn more about our interior architecture design services in Florida, contact us at Miklos Architecture today.